You're Invited! Patients Rising University: Spotlight Multiple Sclerosis
Join us next month in San Francisco as we kick-off Patients Rising University.
Our inaugural event Patients Rising University: Spotlight Multiple Sclerosis will feature a comprehensive look at innovation, barriers to access and necessary health care reforms for patients living with multiple sclerosis. Patients Rising University was developed to educate patients on ways to navigate an increasingly complex health care system.
We've heard from many patients affected by regulatory decisions. We've seen patients that face real barriers to access. Through Patients Rising University, we're providing patients with tools and strategies tailored to specific diseases.
Mark your calendar. This free event is open to the public. And if you can't make it to San Francisco we'll be webcasting live.
Wednesday, February 15 from 6 PM – 8 PM
Mission Bay Conference Center
1675 Owens Street, #251
San Francisco, California 94158
RSVP for Patients Rising University: Spotlight Multiple Sclerosis
Patients Rising University Spotlight Multiple Sclerosis: Meet Our Panel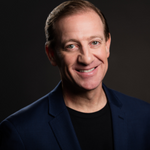 Jonathan Wilcox
Co-Founder and Policy Director, Patients Rising
Jonathan leads the strategic and policy projects for Patients Rising in its fight for access to vital therapies and services for patients with life-threatening and chronic diseases. A Fellow with USC's Annenberg Center for Communication Leadership and Policy, Jonathan has served as a featured on-air commentator for ABC News, NBC News, Fox News Channel and CNN. He was also a featured analyst on National Public Radio, numerous national radio programs and international networks. A contributor to the Huffington Post, his editorial commentaries have appeared in more than 25 daily newspaper outlets, including the Wall Street Journal, Investor's Business Daily, Sacramento Bee, Los Angeles Daily News, San Francisco Chronicle, Washington Times, Houston Chronicle, Dallas Morning News, St. Louis Post-Dispatch, Detroit News and Cleveland Plain Dealer.
Beth Haynes, MD
Executive Director, Benjamin Rush Institute
Dr. Beth Haynes, MD is the Executive Director of the Benjamin Rush Institute, a non-profit educational organization working with medical students to promote solutions that protect the doctor-patient relationship as the primary means of delivering quality medical care. Previously in private practice with board certification in both Family Practice and Emergency Medicine, Dr. Haynes has been working full time in health care policy since 2009. She obtained her MD from the University of Cincinnati College of Medicine and her residency training at University of Wisconsin in Madison.
Dr. Haynes serves on the executive boards of Docs4PatientCare Foundation, the Dr. Joseph Warren Institute, and the United Physicians and Surgeons of America , and is a Fellow at the Pacific Research Institute Center for Health Care Studies. Her research on cost-shifting was instrumental for amicus briefs submitted to the 11th Circuit Court of Appeals and Supreme Court challenging the constitutionality of the ACA individual mandate.
Bari Talente
Executive Vice President, Advocacy | National Multiple Sclerosis Society
Currently the Society's Executive Vice President of Advocacy, Bari Talente previously served as Vice President of State and Local Government Relations. Since joining the National Multiple Sclerosis Society in 2004, Bari has helped people affected by MS discover the power of activism and focused the Society's advocacy to find solutions and resources for the MS community. Prior to joining the Society, Bari worked at the American Academy of Physician Assistants (AAPA) and was selected as a fellow in the New York State Senate Fellowship Program. Bari received a BA in Political Science with a concentration in Public Policy Analysis and Public Administration from Binghamton University and a J.D. with a certificate in State and Local Government from the University at Buffalo School of Law. She is a member of the New York and District of Columbia bars.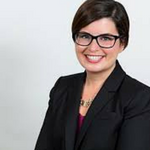 ​Stacey L. Worthy, Esq.
Aimed Alliance, Executive Director
Ms. Worthy manages advocacy and policy initiatives for Aimed Alliance, a non-profit organization that brings consumer, not-for-profit, government and industry leaders together to share information, set priorities, and collaborates toward mutual goals of improving health care through innovation. Stacey will share the results of a poll Aimed Alliance conducted on how patients view value in their health care. In addition, she will conduct a live poll with our participants in the room where we will see real time results.
Where: Patients Rising University Spotlight Multiple Sclerosis
Share on Social Media